Hidden Dog Fences Questions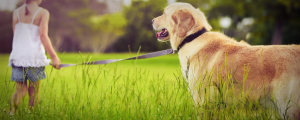 Hidden Dog Fence and Questions – Alabama Pet Fence. We know how important the four legged members of any family can be from the youngest to the oldest. Here are a number of FAQ About Hidden Dog Fence concerns. We are dog owners also and want you to have the answers to as many questions as you have. We have included a number of questions for your review. Feel free to contact us if you have a question that we have not already answered here for you.
What's The Difference Between AM/FM And A DM Signal?
Caleb Hallahan
2013-12-30T23:35:09+00:00
Most systems use an AM or FM radio wave frequency and operate the same way regardless of the type of signal. Pet Stop features FCC-approved Digital Modulation which can be programmed to function in either modulation mode with up to six frequencies and 5 modulation settings —Our DM Technology. This higher, clearer method has been proven as the most effective way to guard against false activation and interference from other signals. It also allows for a wider array of multiple frequencies, which is an effective way to avoid interference if your neighbor has a similar system—or any other Invisible Dog Fence System. Pet Stop's Advanced Technology is seen in the graphic below (content comes from the perspective manufacturer)